– plenty good reasons to join.
Save your spot(s) and dance with us!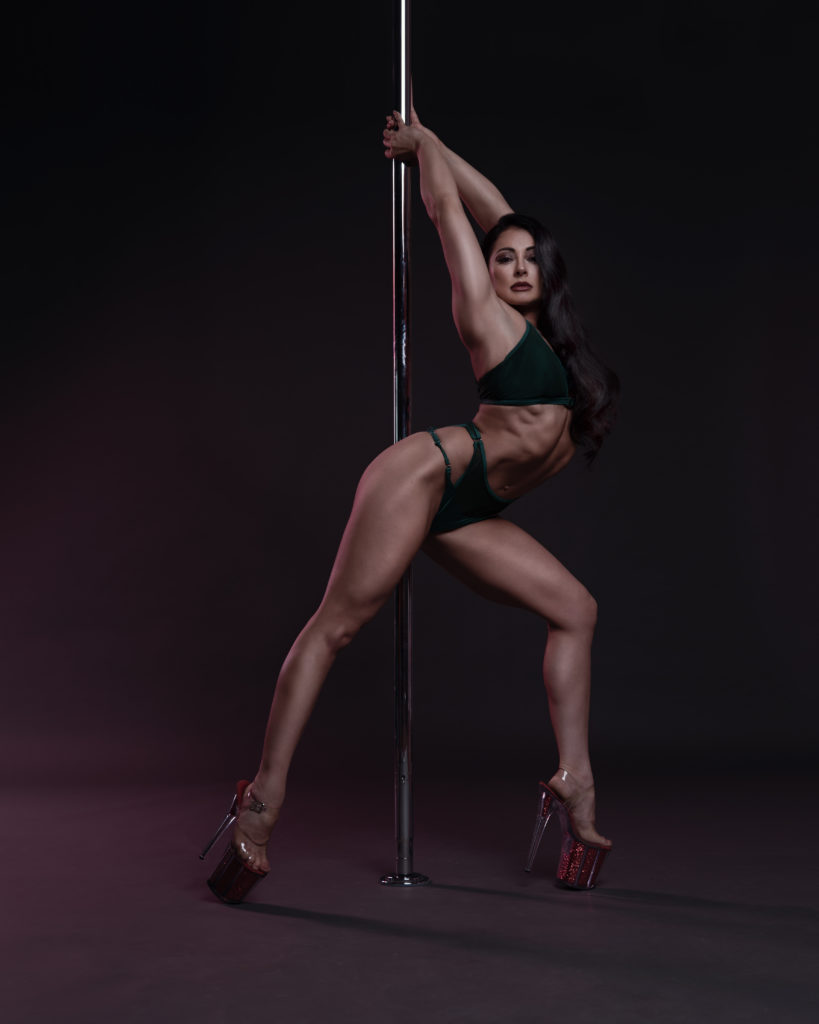 Lisette Krol is an international Pole and Aerial artist and athlete, originally from Venezuela who is based in Ireland. As a three-time World Doubles Pole Champion and owner of Tribe Fitness Dance Studio in Dublin, Lisette has years of experience teaching and performing many disciplines like pole, flying pole, aerial hoop and handstands. Lisette believes in female empowerment and strives to inspire others to embrace their bodies and love themselves.
We can't wait to dance with this powerhouse of a woman!
Shape your Spinning (Beg/ Int)
This workshop is designed to improve your movement and body awareness while using a spinning pole. Learn how to create beautiful shapes, flow and tangle yourself with style and seemingly effortless combos. During this workshop, you will learn interesting entries, dynamic spinning moves and how to incorporate spinning shapes into your pole combinations.
Hybrid Static Elements (Beg/ Int)
In this workshop, you will learn her favourite static transitions. Her skillful sequences are full of graceful movement, strength, acrobatics, rotations and interesting elements that can be modified to different levels of ability.
Heels Flow Choreo (all Levels)
Discover beautiful and sexy pole flow transitions focusing on graceful movement and technique. You will learn how to incorporate spins, rotations, floorwork, leg and body movements and work on musicality and fluidity.
Disclaimer: Up to two people share a pole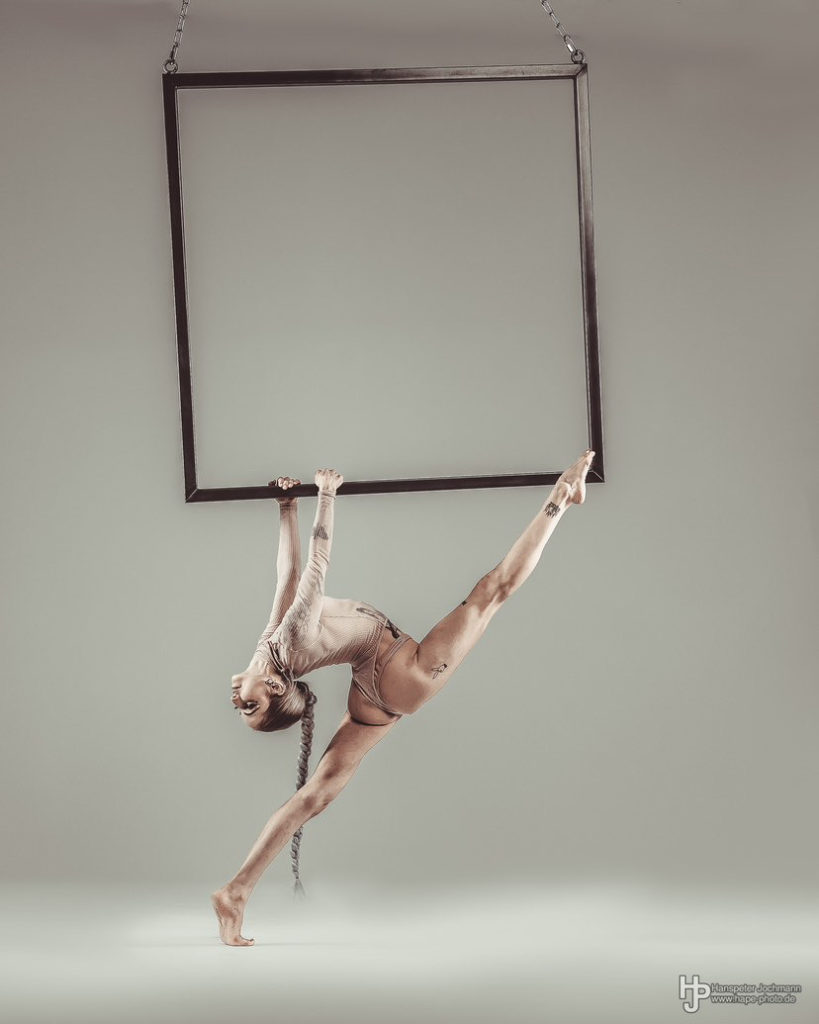 Gio is a young, award-winning Pole artist from Germany known for her breathakingly bendy lines an impressive heel flows. Teaching since 2017 Gio gained experience in many different disciplines as aerial hoop, acrobatics, contortion and hand balancing. Furthermore, Gio is a highly regarded juror and performer on the industriy's stages.
We're so looking forward to learn from you!
Basic Heels Technique
Perfect for beginners! In this class we are going to work on dancing in heels. You will learn some cool dynamic tricks and combine them into a small and flowy combo. This workshop is perfect for you if you want to get started with heels or revisit some basics and work on your technique and
flow. We will focus on getting more comfortable with heels on and still keeping clean and beautiful lines while dancing.
Signature Spins
In this workshop I will share some of my favorite spinning moves and combos with you! Including some of my signature tricks. Spinning was my first love and I'm sure after this workshop you'll love it as well. I will teach you the right technique to not get dizzy and keep your body controlled while being on spin mode. We will also work on smooth transition and beautiful lines to really get a well rounded spinning combo.
Get Bendy!
This is the perfect workshop to do with Bendygio. No matter if you want to get into more flexy pole moves or just want to improve your overall mobility and flexibility. We will stretch out our whole body from neck to toe and make you feel like your most bendy self. I will focus on passive and active stretching exercises using different methods to work efficiently and avoid injury. I will be able to individually correct your posture and make sure everyone is executing the stretches the right way.
Disclaimer: Up to two people share a pole
1 Workshop = 70 €
2 Workshops = 135 €
4 Workshops = 260 €
6 Workshops = 375€
Address: Holsteinischer Kamp 37, 22081 Hamburg
Parking: There are free parking spots nearby the studio.
Public Transport, two minutes from the studio within walking distance:
Metro Station U3: "Hamburger Straße"
Bus X22: "U Hamburger Straße"
Bus 261: "U Hamburger Straße"
Central Station & Airport: Plan your arrival here (🔗)
We recommend to organize your stay as soon as possible.
Hotels nearby: Ibis Styles (🔗)
To grab a good coffee, nice breakfast or snack in between we highly recommend 'Albatros Cafe' (🔗)  two minutes from the studio within walking distance.
Cancellations are possible for single workshops until 14 days pre event. Please notice, that packages (more than one workshop) are not refundable. In case of any health issues, we refund 50 % of the ticket with a medical certificate. Participants are not allowed to resell their tickets without the organizer's permission.
We are looking forward to a fun, fierce and educational weekend with some of our favorite pole stars and you! If you have any questions, please do not hesitate to contact aus via email: team@feelgoodfactory-hamburg.de